Medical models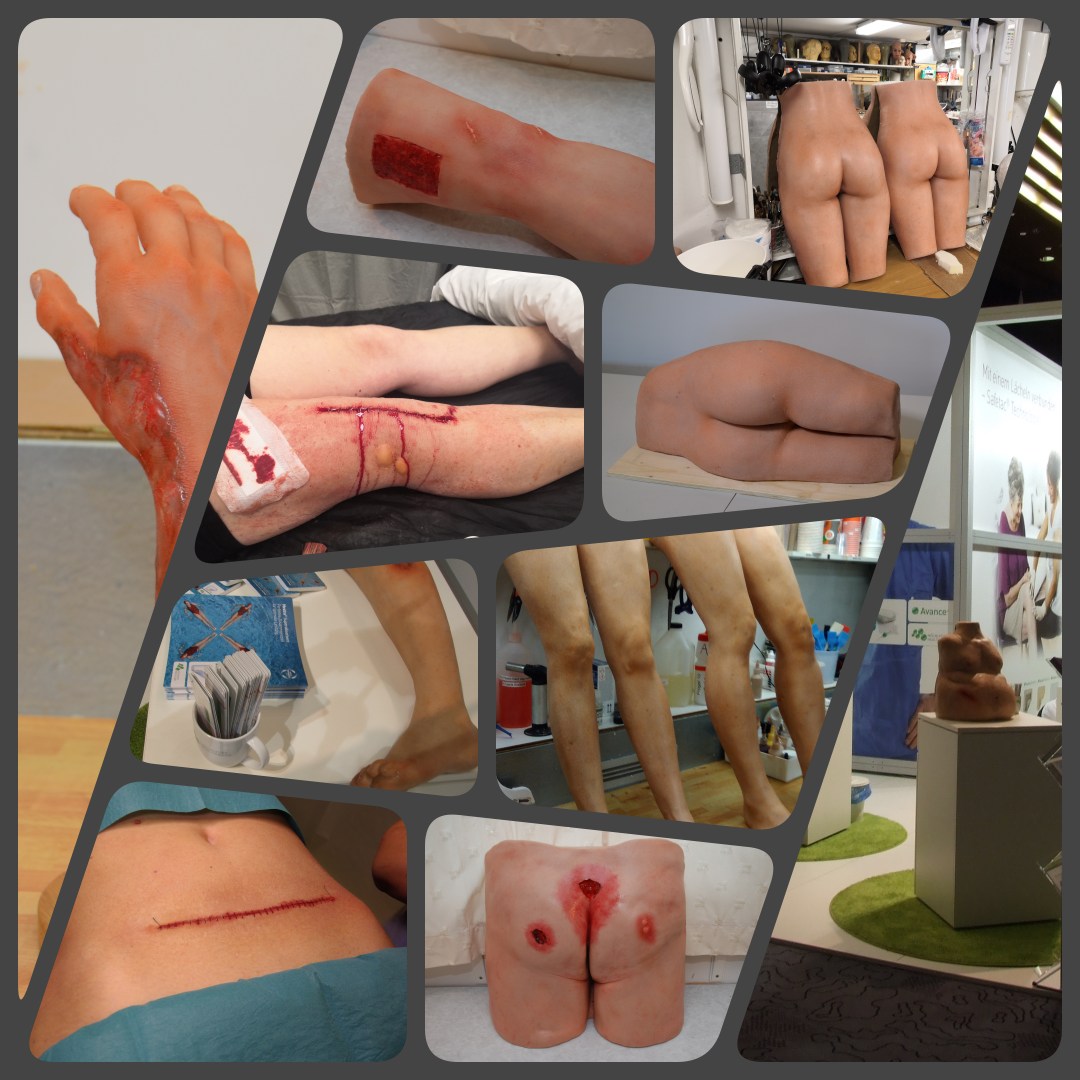 I was first approached by a medical company back in 2005 after they had seen that I make silicone bodyparts.
They wanted a bum to try their plasters on.
I helped them and then it exploded! People saw that bum on tradeshows and in teaching and they all started contacting me for help to create models for both demos and research.
So since then we have been doing a lot of models adapted to what the company wants to show and tell.
And it grew beyond that too. We have made silicone prosthetics for a lot of videos and live demos to show wounds and keep the real sick people anonymous.

All the models you see below have been created for a specific medical company and I will not be allowed to sell you any of these. My contract with these companies stops me from doing this.
But I would be happy to create a model for your company!!

Please contact us directly for a chat and a quote!