Makeup Links
Spotlight October 2013





This man is a genious! After seeing him at the master class at IMATS in London this summer I could not make him the spotlight!




Wigs expert




Asta Hafthors - Make up design




Dark Shadows MakeUp Artist Genn Shaughnessy




FXspace!




IllusEffects Studios




Kimberley East Makeup and Illustration




Maycup Makeup videos,




Demonic Pumpkins FX - Special Makeup Effects by Anthony Pepe
Spotlight March 2013

The London tradeshows!!
This year there will be two tradeshows in London and they both look to be a treat!
The line up of speakers and exhibitors look amazing on both the shows and I will attend both of them.



IMATS: The classic show that has now been going on for over 10 years now and always been a lot of fun. This year they are changing place and time so it will be exciting so see how this will change the show.
The Magical World of Christopher Johnstone,

MONICE LEE · Malaysia & United Kingdom

Eddie Yang Studio
Cameron Scholes




Cast of Thousands Studio




Christina Kortum's Ravenous Studios




Church Haley




Escape design studios




Guru Makeup Emporium Professional Makeup Shop, London UK




PSH - Pottery Supplies




Elemental LLC Auctions - Home




Flocking.biz




GamutStudios




Gretchen Davis




Learn Prosthetic Makeup




Make-Up designing




make-up fx forum - Index




makeupguy.com




Mask Dr




McTodd Caricatures!




MHRW International




NASMAH




PattisonFX





PS-composites




Robert Kurtzman's CREATURE CORPS - Special Makeup & Visual FX, Haunted




Sangeet Prabhaker SFX




SFX STUDIO INC - Makeup and Creature FX in Vancouver , BC , Canada




Silver Shamrock Lab




Star Wars Propaganda




Steegmüller Skulpturen




Tech Optics eyes




The Monstrous Make-up Manual Book #1 by Mike Spatola




Yeşim Arsoy




Globso




Makeup International e-Commerce -




Пластический грим. Спецэффекты




Alain Folgoas Makeup artist




Pepe FX - Special Makeup Effects by Anthony Pepe




NIGHTMARES ETC HOME




Composite Effects




Kinn.com




EDIT Wholesale lenses




Original Stormtrooper genuine, authentic, quality




Kreat - Efectos Especiales -




First Person Monster Blog




bloodymarvellous™ artificial blood & special FX make up




National fiber technology LLC




TEMPTU PRO




Legacy Effects




ATD Creations by David Malinowski




Kristyan Mallett – Makeup effects




HDFX STUDIO




Anders Bratås




realsculpt




Principality FX




SMINK & PERUKMAKAR´N -





Cinemorph SFX Ltd




maekup online




mfxmakeupstore




Melinda Piché – Make-Up Artist The Portfolio of Melinda Piché




Kazuhiro Tsuji - Special Effects Makeup - Artist - School - Book - Glo (...)




Frends beauty supply




Local 706 - Artisan Magazine




neattribut.com - The homepage of propmaker Linnea Hermansson




gbgpropmakers




Igor Studios

Dave Elsey




Bone Clones Inc. Osteological Replicas




BERNADETTE's ON-LINE PORTFOLIO




Special Effects - special-effekter för film, invigningar, evenemang




Carla McKeever
Spotlight January 2010



Golden Supreme
This time around I want to bang the drum for some traditional hair styling tools.
I love them and you should look into these if you are serious about styling wigs and facial hair pieces.
They are not cheap but they will last you a lifetime!

Eric Thivierge

The Living Statue Company, Living Statues and Human Statues

Sherman MakeUp Effects

Special Effects Makeup Supplies - MonsterClub.com

Back Porch F/X

Robert Mavericks Masked Identity

Treasure House

Twilight Creations Berlin

FXEyes

ELM STUDIOS by Björn Elmgren-Thulin

odd studio

Daniele Tirinnanzi Character Studio

Aeni Domme Makeup Artist

Character Dynamics

Nikolas Art Studio

Make-Up Artist Andreas Moravec

Evan Penny - Sculpture

Juan Serrano

Bill Wieger

DermIS medical reference pictures

Pros-Aide - Special Effects Makeup - Prosthetic Adhesive - Water-Based Skin Adhesive

Imageakademiet - Make Up Artistskolen i Oslo

SMINK & PERUKMAKAR´N

Mask o Bild

Kreat - Efectos Especiales -

FAP Media Animatronic FX Spezialeffekte Film und Fernsehen

Bobby C Sculptures

Werewolf News

Makeup Tips

FX Makeup Man

Kelley Coleman Makeup Artist

Jaquline Russon

KID'S COMPANY

Makeup Fx

GM Atelier HOME PAGE

romy medina | make-up artist

NinaElise

tonywebb71's Photostream

Elisa Solomon

Charakteryzacja - Kraków - Charakteryzator Klaudyna Góralska

finlay makeup and fx

Makeup Hotspot

elcarimat

TheMakeupSpace

Adam Beane

Thomas Surprenant

Makeup FX Tech | Special Makeup Effects News | Tutorials

Jessica Krause - Maskenbildnerin

Paul J. Mason: Gallery Main Section

Katie Middleton

Sergio Alxeredo Manobras d'Arte

Do do you know me me?

Rick Baker interview

Prostheticeffects.com

4warddesigns
Spotlight January 2009
<![if !vml]>

<![endif]>
http://www.esculpir.com/
As you all know by now I like to offer my spotlight to a website that wants to teach you something for free.
This web site shows you how to do basic armatures and other things for sculpting.

David G. Beneke: professional

Quimera FX

Sendy Kumalakanta

David Presto

Tamara Walsh

Frank Rogers

ScenArreda

Make\-up\ Gallery

Mad Monster Mash

toxicimage.com

Altered States FX

:: Пластический грим. Спецэффекты ::

The Silicone Solution

SFX NEWS

DIM Modeling Oil Clay

Elka Wardega -

FX Makeup

HDFX STUDIO

Special Make-up Effects for Film, TV and the Arts

Kreat - Efectos Especiales -

esculturas

Nikki Greene Professional Makeup Artist

ndex

Award Winning SFX Makeup Creatures Design Props

Daniel J. Wagner

www.jamesmackinnon.com

MonsterClub.com

Internet Archive Wayback Machine

Naomi D Lynch Makeup FX

Patricia Piccinini

Barneys-fx-make-up.com

Kathrina Miccio Make-Up

Special effect Thailand Make up effect and Mock up design: Qfx workshop
KOSART Effects

Make Up Artist Television Live!

Magnus Franzén

Home

tobysellsfxshop.com

Monster Asylum Custom Mask and Prop Creation

ALWA

Wayne Studios

Monster Asylum

Martin Rezard

Spectral Motion

Magee FX

Vincen van Dyke

John Cox's Creature Workshop Pty Ltd

Frosty Designs.

UDENBERG PRODUCTIONS

Jane Galli Makeup Artist

Niklas Hermansson

Alan C. Bosshardt Make-up Portfolio

Kate Frey SFX

Thomas Surprenant

Schaffer Studios

KNB EFX Group

John Dods

EYETRIXME

colourline
Spotlight February 2008

<![if !vml]>
<![endif]>
Indy Mogul - DIY filmmaking

If anyone has ever tried to teach the newbie's out there something it must be Indy Mogul. I watch all their new films and have had some cool Aha moments doing so.
I dearly recommend them and why not add them to one of your RSS subscriptions?
Check it out!!!

Spotlight November 2007
<![if !vml]>

<![endif]>
Gary Willett has during two years been working on an animatronic head and has been kind enough to share everything with us online and now on very good DVD's that I strongly encourage you all to buy.

Denis Poteraev

Skandia Hardwwood
Varaform: thermoplastic decoration material
Beards Moustaches and Goatees - The Beard Community Bulletin Board
Medical pictures and images from Mediscan clipart library
Andy Wright - Makeup & Creative Arts
Edgens - Special Effects Makeup
Site de officiel de Camille Maecke -
Maquillage SFX - Maquillage effets spéciaux.
Edgens - Special Effects Makeup
TEMPTU Online Store

DISEASED SKIN SPECIAL EFFECT MAKEUP FOR THE SHORT FILM CLEANSED
Catriona Johnstone BA (Hons) Make Up Artist
Avatar Sculpture Works, Jamie Salmon, Jackie K. Seo, Sculpture
Carl Paolino Studios Inc. Welcome!
Spotlight February 2007
<![if !vml]>

<![endif]>
BITY Brick in the yard
This is actually a shop but they are very generous with tips and tricks in video form. It is a must see!

All the Human Photo References and Textures 3D Artist Wants

Jeffrey Lewis

Autonomous F/X

tech-works studios home site

John Mays Special Effects Makeup

How To Guides: FX Warehouse

www.myspace.com/winterlandfx

Paul Goldblatt

Airbrush technique lesson one
Walking With Dinosaurs - The Dinosaurs
Maquilladora - Caracterizacion Maquillaje Efectos Especiales
Robert Rebele - Atelier Rebele
Monsterbaker + monsterstuff (Rick Bakers Zbrush website!)
Spotlight 2006-11
<![if !vml]>
<![endif]>
Millennium FX, UK - Makeup FX, Prosthetics & Animatronics

Normally I recommend websites that show how to do things. Neill Gorton's new website doesn't really do this (Yet! Hint to Neill). But Neill is one of the most generous persons in the makeup world. Anyone who has seen his lectures on IMATS knows this!
This together with the fact that he and his company makes the some of the most beautiful makeup's to be found anywhere makes it impossible for me not to place him in the spotlight.
Creative Character Engineering :: Home
Joy Vanides - Makeup Artist, Los Angeles
Vampfangs Alternative Superstore
Film & TV Replicas: Replicas & Collectibles by Millennium FX Replicas
Portrait Sculpture by Heidi Maiers
Beto França
Spotlight 2006-10
<![if !vml]>
<![endif]>
This guy proves better than anyone I have seen how you can amazing things without the need for millions of dollars to make something that looks fantastic. With very simple materials and a lot of skill and imagination he re-creates the Alien in a very funny way.
Pinhead costume

www.fxeyes.com

Max and Courtney Make Monsters

KENTARO YANO - Makeup Artist / Special Makeup FX

Rocky Faulkner Versionsofu

Leo Corey

Paul Boyce

Makeup/Prosthetics

FuseFX silicone paint system
Spotlight 2006-08
As you may know Makeup-FX recently started a wig shop and this website below writes about the history of the craft. Read and learn more about it!
Wigs - Background and History

Amalgamated Dynamics, Inc.



Spotlight 2006-05
<![if !vml]>
<![endif]>
These guys will be following in the footsteps of the now dead "Monster Lab".
Should be encouraged!

AFF Materials

Coastline FX
Spotlight April 2006

<![endif]>

With the authors permission I am now hosting this big e-book on my server in a zip file. Download and read!!
AlienFactory

Colin Shulver - Creature Effects Designer
Georg Korpas - Make-Up & Prosthetics
MAD-MOVIES le quotidien du fantastique

Spotlight February 2006
<![if !vml]>

<![endif]>
Mark Alfrey is an incredible sculptor! Buy his DVD's and learn from a master.

1000faces.com
David Leroy Anderson F-X Gallery
Gorgon Creations Body Painting
Mark Garbarino MAKE-UP and Prosthetic Illusions Special Effects
Nightmares Etc. - Bringing bad dreams to life
Special Make-up Effects Gold Coast, Queensland, Australia
StarCrest Media GmbH - MakeUp&F-X
alteredstatesfx

BILL TURPIN PROSTHETIC MAKE-UP

BJ Winslow

Dhyána Forté

Healy FX Studios Inc

Toy-boy.se

Jens Bartram

MGSE - Spezial Effekte

Mike Smithson

MONSTER ASYLUM

Nathalie Mai Duong makeup artist

Paul Boyce

Romaire Studios

SileFx

Silicone Prosthetics

WELCOME TO SODA FX

www.alahouzosfx.com

www.drei-maskenbildner.de


Alternative Realities

1Makeup Beauty Community

Alexandra Schmidt

Artem Homepage

Barry Anderson's - Central Florida Effects

Bernd Rantscheff - Make-Up Effects

Don Lanning Studio
fxcinema Effets Speciaux Maquillages
Hamburger Schule für Gesichtsgestaltung GmbH
John Cox's Creature Workshop

Kolmikow

Makeup Unlimited
Spotlight April 2005
<![if !vml]>

<![endif]>
Very good work combined with some behind the scenes stuff will give you the spotlight any day of the week on this website.

Alex Mathews - Prosthetics & FX

Chaney Room
Instant Monsters - Christopher Mills
Mark Andrews, Beauty, Special Effects Make Up
MIKE MARINO Prosthetic Makeup Artist & Sculptor
NISS - Nordisk Institutt For Scene & Studio
SCL Contact Lenses Ltd. Hand-painted soft lenses
Sylak Special Effects (London UK)
World Body Painting Association
Spotlight November 2004
<![if !vml]>

<![endif]>
You will love his monkeys and the fantastic makeup from "The English patient"!

Aktywne Studium

Blanche Macdonald Centre
Hiroshi Katagiris fine art sculptue studio
Instant Monsters - Christopher Mills
StarCrest Media GmbH - MakeUp&F-X
Vance Hartwell new portfolio

Spotlight March 2004
<![if !vml]>

<![endif]>
The designer of Godzilla and many other cool monsters.

Alessandro Bertolazzi

Artmoulds

Atlantic west effects

JMB FX Studio

KN Makeup Designs

Martinpelto

Mike Maddi Illusioneering

Multivision FX

Nordiska Scenografiskolan Skellefteå

RALISFX.COM

Special makeup studio

Studio Maschera D'Apollo Parrucche

Aaron Sims - Character Concept & Production Design

CEBEX KERAMIKEXPERTERNA

Fantasy Festival in Key West 2003

Gary J Tunnicliffe

Gothom Make Up Tips

Haunted House and Halloween Photos

OD Nilsson model maker

Jim Udenberg

makeupmagicfx

Stage-Makeup.net

Welcome to Locks of Love

World Bodypainting Festival

Spotlight 2003-11
<![if !vml]>
<![endif]>
EDGEFX
Steve Johnson's new website is of course a high tech website to go with their fantastic creations.
Don't miss it!

Anatomorphex

AtomicTimmy.com

FX Warehouse Inc

Global Effects Inc.

Haarstyle Makeup Kunst von Birte Makeapart, visagist

Halloween-Masks

Latex Mask Central

mould
life.co.uk

The Monster Lab - Special FX Discussion Board

Spotlight 2003-08
<![if !vml]>

<![endif]>
Image Creative Partnership

Pinkerton FX

ARC+ESTH

Bas van Heemsbergen

Bentley Chemicals

Blanche Macdonald Centre

BodyArt - the decoration of the naked human body

Cantor+Silver Contact Lenses

Cosmetics by Sacha

Gelatin Ears

Grime

Jiro

Life Casting.com

Martin Armand

Moulds,mouldmaking, lifecasting & Special Effects of Northwest Special Effects.

MonsterVintage - Monster Vintage Clothing - Monster Unique Stock

REPLICATION TECHNOLOGIES LTD WORLD WIDE WEBSTE

SGM RUD - Realistische Unfalldarstellung

Star wars replika

The Skin System dot com

Trollhasseldekokt

Lyricalhair

westerley dornellas


Spotlight June 2003
<![if !vml]>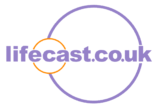 <![endif]>
John Schoonraad
After his very impressive speech at the Makeup tradeshow 2003 in London I could not resist to put him on this spotlight.
If I could afford it I would use them all the time

Alcone Company Inc.

Cosmetics & Skin Care from Make-up by Armando

EffektStudion

Fangs Fx

G.A Lindberg AB home page

Melefx

Industrial Polymers Corporation

Mould Making Materials from Reynolds

Reel Eye Home

Samuel French theatre booksellers

Silicones from Dow Corning

Unreal Fx

Weblood

Dr Jones lab

<![if !vml]>

<![endif]>matthew w. mungle

Spotlight January 2003

Matthew Mungle shows loads of his amazing work and has a useful discussion forum on his site



Paul Mejias - Visual Effects Artist

Pseudo Studio FX

Shadow Creations Homepage

Starcrest

Steve Wang's Biomorphs Inc.

SUE UPTON

trucco

UKSM's home page

Vance Hartwell

Ve's Favorite Brushes

Voigt FX

Wild Side Resources Online

FX deco

Make Up Mania

Nicole Le Bris

Makeup Artistry

Sacha Cosmetics Makeup

Lyrical Hair Corporation

Robert Short Productions, Inc.

Wigs, Women in Wigs

www.persinfx.fr.st

Fido Swedish company who does both physical and computer generated effects

Lenses By Mail

themakeupgallery

Anders Celin Interaktivt

Barney Burman's Rubberman Make-up FX and Design

FANTASTUDIO

Bill McCoy - Diablaro FX - Special FX Makeup

Caligari Studio

CM Vision

Free mould making craft projects with latex and rubber

IMFX STUDIO

Makeup-Effects.com

Makeup and monsters Brian Penikas

Monster club

The Gallery

The Official Web Site of Lon Chaney and Lon Chaney, Jr.

Thomas Foldberg EFX

Kapper creations

Spotlight 2002-01
<![if !vml]>
<![endif]>

A website well worth a long visit! The dinosour pages are great!

BioWeapons

CINEMA SECRETS ONLINE

Dermmasc AG Stans

Fixxon Realizações Criativas

HowStuffWorks

Masters SFX

David Miller The creator of Freddy Krueger

Moulage auf den Punkt gebracht

Silicones

Terrawax

Tiranti's Sculptors' Tools

Van Dyke's Taxidermy

Almost Human

Blond und Braun

Chimera Studios - E. Larry Day

Cinema makeup school

Crawley Creatures & Associates

Dark Commandos

Dominique Plez

Edge Innovations

Ellen Rixford

Facemakers, Incorporated

Fischbach + Miller

FLESHYCREATURES

Cinema makeup

kim KIMBERLY

Kontaktlinser ÅG

Make-up Natural Sàrl, Suisse, Genève

Makeup dimensions

MONSTERMAN

MovieFX Video Magazine

Nicole Le Bris Main

Onyx-fx

Bridgeport International

Stage Door Studios

The Compleat Sculptor, Inc.

themakeuproom

Dental Distortions

The Last Looks Makeup Academy.

Zibelli

All Effects Company

Dalmatian Alley Studios

Gammillustrations

GM Atelier Special Effects Make-up

Grischa Hörmann

Arjan's Show-Biz Centre

Jim McPherson, Sculptor

Juan A. del Rio Makeup artist

Kryolan

Lakefx8m

LifeFormations

Living Mask Makeup Design - Seattle, Washington

Miles Teves

MVM e.V. - maskenbildner-vereinigung-münchen

Guy Louis-XVI SFX

Death Studios

atelier shu

Real alien

Morten Jacobsen

DickSmith The Official Dick Smith Website

Rachel Griffin Make Up FX

Coulier Creatures

Schell sculpture studio

Hybrid FX

The Monster Makers

Anima FX

Make up international

Muller Gottsknecht

Strange By Design

Sylak Special effects

Clíona M. O'Sullivan

Boneyard FX

Apemania

www.make-up artist.com

Robin Slater/makeup artist

The Makeup Artist Network

Swede Creations

Eva Lindgren Mask & Design

BioWeapons.com

Cybergraphic Designs

How To Build A Stormtroper Costume

Super Jay's gargoyle den

Brian's special makeup page

Torbjörn Alström

Monster FX page.

Celebrity Make-Up Artist

Nightmarefactory

Jim Henson

Billy Bob teeth

Nick Maley

Weta Peter Jackson's effects company

Brian Penikas

The official Tom Savini Homepage.

Scream team

The Character shop

Animal Makers

Chiodo Bros.

Monster Makers

Bobbi Brown Cosmetics

Cinefex the journal of cinematic illusions

Make up Magazine Great mag you have to buy!!!

GM Foam

makeupkits.com

Reel Creations, Inc

Cementex

FOUR SEASONS

Pinkhouse studios

Zeller International

Factor II, Inc.

Cosmetics Marlene Klein Professional Make-Up

GM Foam

Clicket Star trek costumes and makeup

Bad planet

Bone clones

ADMTronics The creators of Pros aide

ATELIER BASSI

TEMPTU

Mehron Home Page

Corpses for sale

Mehron

Special Effects supply

Smooth on

Göteborgs perukmakeri

Werewolves and vampires

9mm Special Effects! Theatrical Contact Lenses

Custom colour Contacts

Contact lenses online.

Milieux Online Costume services

Joe Blasco Make-up School West, Hollywood

makeupschool.com

Delamar academy

Studio makeup academy

Westmore academy

Complections make-up school

Dinair

Troma

Entertainment Network

Star trek inspired makeups