Wig making tools, Starters kit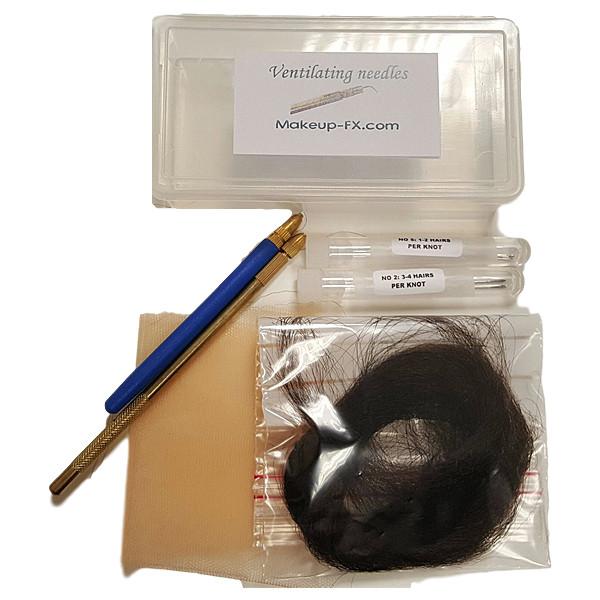 We now sell a starters kit for wig making.
The kit includes two ventilating needles Size 5 (1-2 hairs) and two needles size 2 (3-4 hairs) , two needle holders (one metal and one plastic), a 30x10 cm thin nylon lace, a leaflet with information and a small bag of black hair enough to make a couple of moustaches.
The leaflet can also be downloaded here.
The kit costs 450 sek including worldwide shipping