My name is Lars Carlsson and I have been working as a Makeup artist and Wigmaker since 1989.
Over the years I have heard so many complaints from producers that wigs are too expensive to use in their projects.
This has made me very sad as wigs and other hairpieces are one of the most important parts of a good makeup and I don't know what I'd do without them. As a wigmaker I feel very strongly for the craft and don't want everybody to stop using wigs or replacing them with ugly synthetic wigs or badly hand laid hair. It truely hurts me when I see a great makeup with bad hair on it...
So I started looking for a way to make it more affordable.
I spent years looking for a good way and here it is!

I went to China to do some lectures at a makeup tradeshow in 2004. There I met a very good Chinese wigmaker and after years of planning and discussing I finally got his wig company to produce the wigs that I want for me.
I designed and made a series of wigs and other hairpieces that they are now copying for me.
For custom made wigs I add the last 10% by matching it to my customers hairline and make any changes needed for a perfect fit.
All wigs, beards and moustaches are tied by hand on a thin nylon lace using only real human hair unless something else is asked for or needed.

The good thing about having things made in China is that I am able to sell things much cheaper than if they were made in Europe!
You will pay about 20-30% of the price of a wig made in Sweden and will still get a very high quality human hair wig.
Doesn't that sound good?

My stocks are filled with hundreds of wigs, moustaches and beards and I am ready to provide the worlds makeup artists with the wonderful tool of wigs, moustaches and beards!

I hope you will find what you are looking for and that I will be able to help you!
Thank you!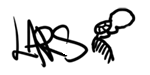 And to answer the most common question, Yes, we ship worldwide!